Lorac Pro Palette 3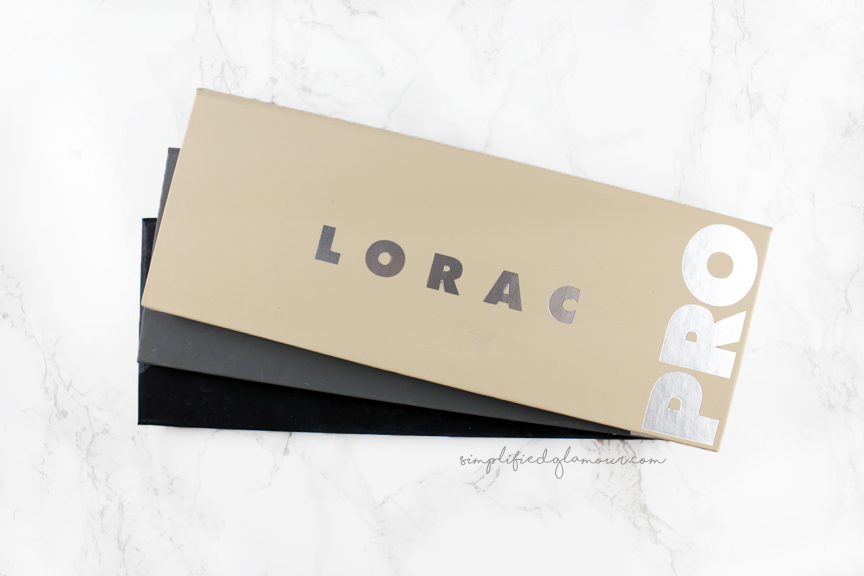 Looks like Lorac did it again! They've released yet a 3rd palette from their best selling Pro Palette collection. The Lorac Pro Palette 3 focuses on the more lighter and neutral/nude shades rather than the Lorac Pro Palette and Lorac Pro Palette 2.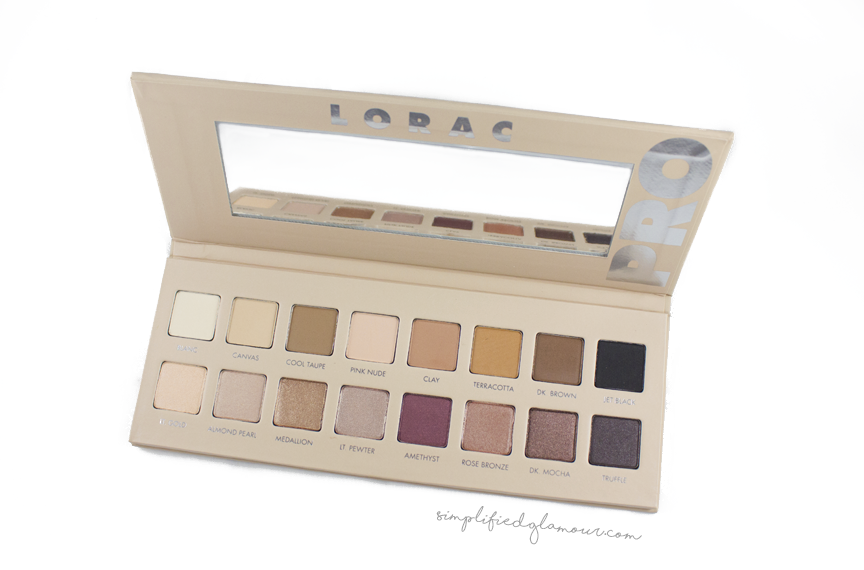 The Lorac Pro Palette 3 (0.32 oz / $44 USD) is a lighter neutral/nude palette which contains 16 shades. It comes with 8 matte and 8 shimmer shades. The packaging is a matte beige colour with silver print and has a large mirror on the inside. Like the other palettes, it is very sleek and thin, light weight making it travel-friendly and easy to store. The Lorac Pro Palette 3 can be purchased directly from their website Lorac Cosmetics or ULTA (being the most popular).
I found every colour with the exception of "Medallion" to be up to par with the Lorac Pro Palette and Lorac Pro Palette 2 quality. They are buttery soft, pigmented and easy to blend – I will say that it kicks up a bit of powder when a brush is ran through it but it does not affect the quality or application. Although, the shade "Medallion" felt very gritty and lacked in pigmentation which is unfortunate because it's a beautiful shade. It also comes with a mini Lorac 0.19 oz Behind the Scenes Eye Primer.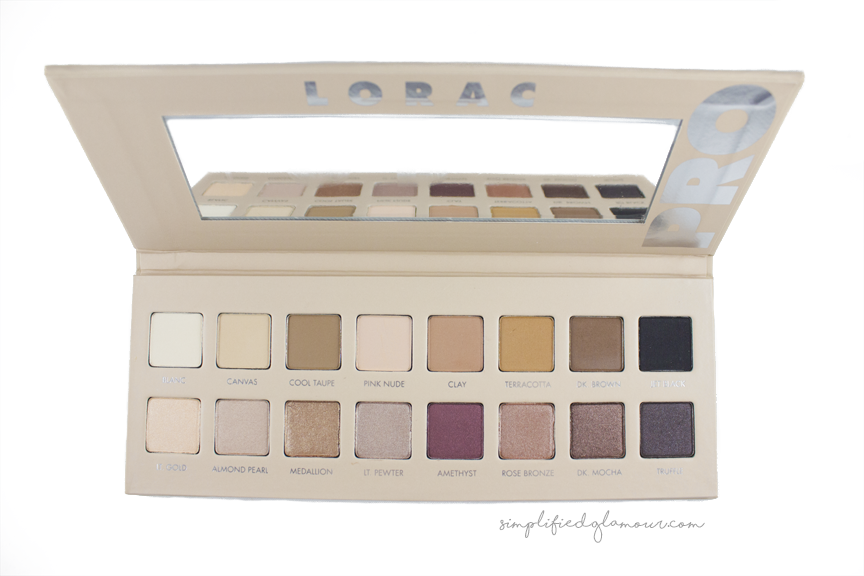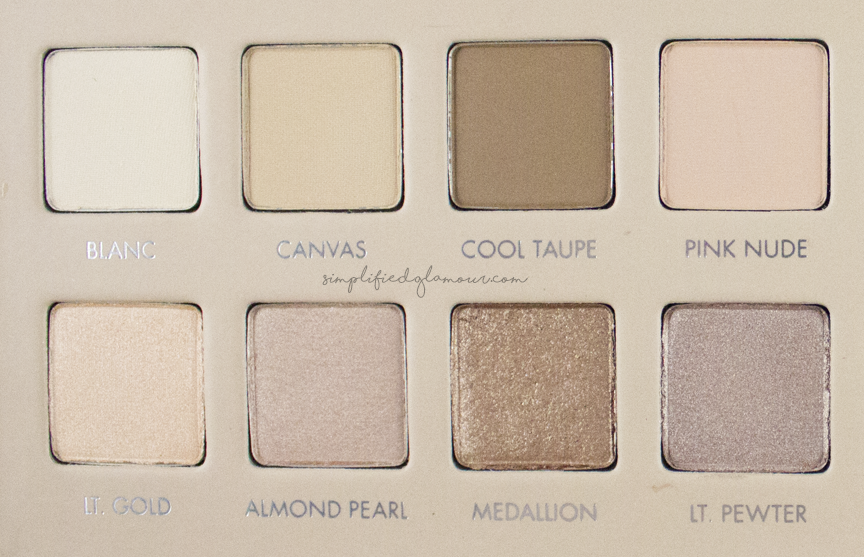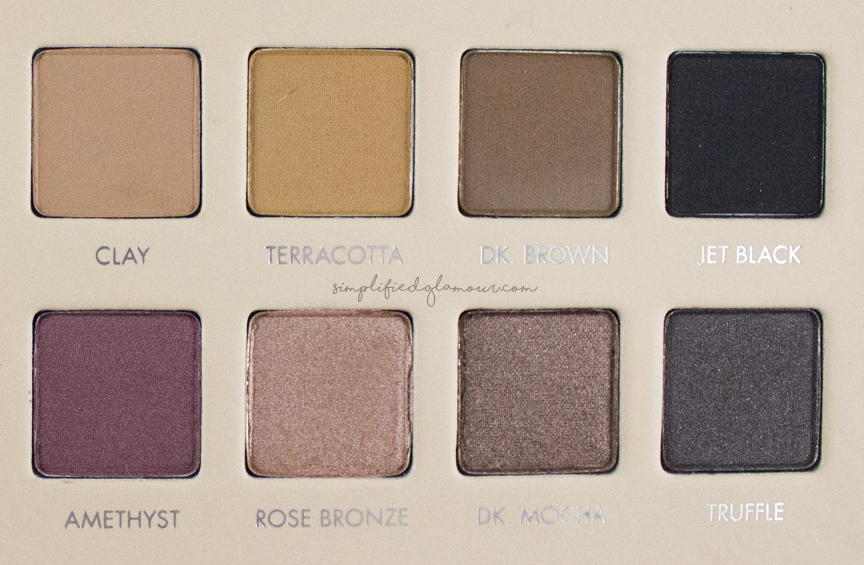 Blanc, Canvas, Cool Taupe, Pink Nude, Clay, Terracotta, Dk. Brown, Jet Black

Lt. Gold, Almond Pearl, Medallion, Lt. Pewter, Amethyst, Rose Bronze, Dk. Mocha, Truffle
Overall I would say the Lorac Pro Palette 3 does not have any unique shades but I loved the previous two and the quality was good enough that it made it worth picking up. I'm a sucker for Lorac Pro Palettes. If you own other neutral/nude palettes you can probably dupe some of these shades.
Which Lorac Pro Palette is your favourite so far?
Thanks for reading!

---
---