Anastasia Beverly Hills: Modern Renaissance Palette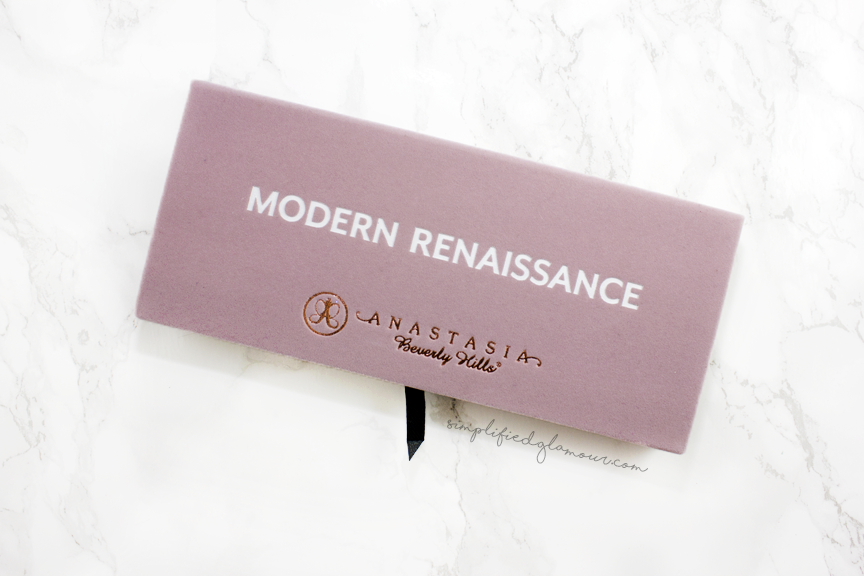 This is basically the palette that took the makeup world by storm (at least from my view), everyone and their mother probably has this palette by now. I can see the hype around it, it's just a beautiful ensemble of perfectly chosen colours.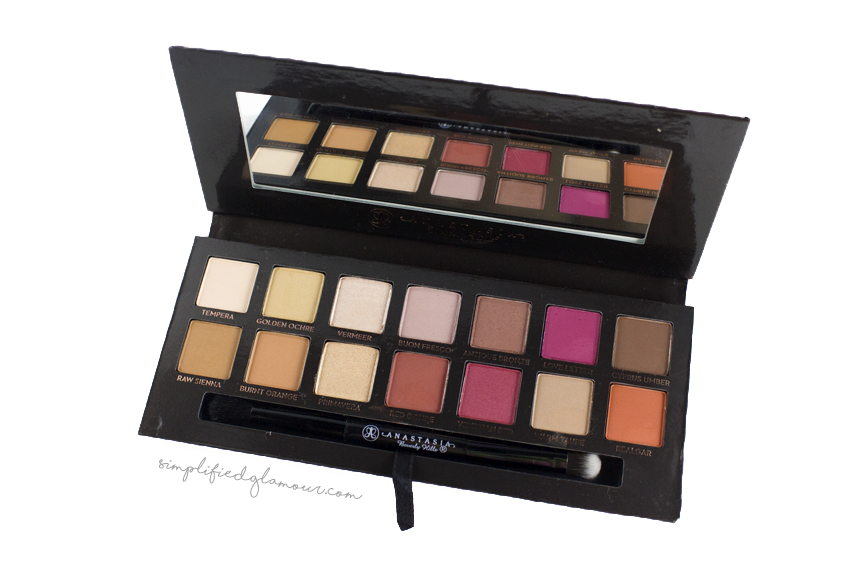 The Anastasia Beverly Hills Modern Renaissance Palette ($55CAD/$42USD) is a mix of warm neutral colours along with pops of colour. It packs 14 colours (11 matte and 3 satin shimmer shades) that are each 0.02 oz. The packaging is a velvet texture which is cool and all but it gets dirty quickly but I guess you can use a lint roller or something. The big bonus is that it's cruelty free!
I've had this palette for a while and I find that every colour is equally pigmented, vibrant and buttery soft which makes it easy to blend and create beautiful looks with. Although I will say it has quite a bit of kick back when you're picking up colour with a brush and I've experienced quite a bit of fall out so I recommend using the palette prior to any other face makeup. And hey, it actually comes with a usable, soft, useful brush.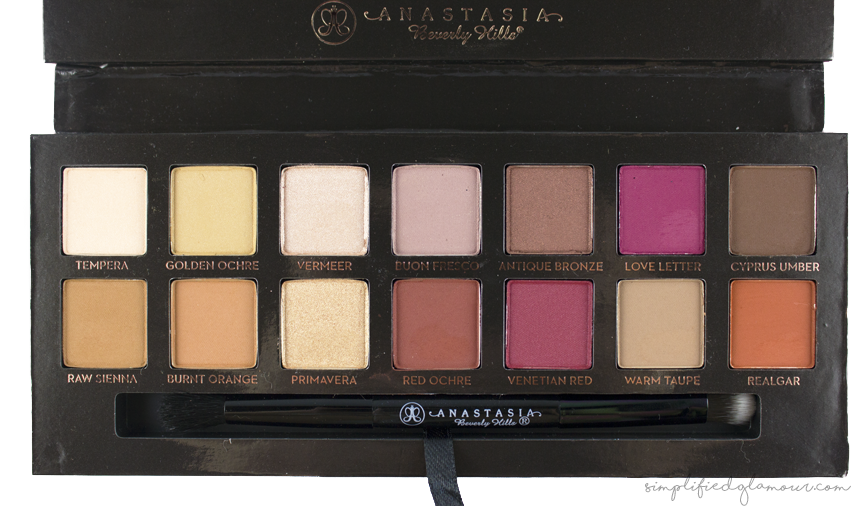 Tempera, Golden Ochre, Vermeer, Buon Fresco, Antique Bronze, Love Letter, Cyprus Umber

Raw Sienna, Burnt Orange, Primavera, Red Ochre, Venetian Red, Warm Taupe, Realgar

Overall, I love how wearable this palette is it's definitely one of my favourites but considering the price and the pan sizes being way too small, I don't think I will repurchase the palette but instead find dupes or buy single pans of my favourite colours (Buon Fresco, Antique Bronze, Love Letter, Realgar). Would I recommend this palette? If you haven't tried it – definitely! It's permanent to the ABH collection.
Do you own this palette? Would you buy it?
Thanks for reading!

---
---