Colourpop Ultra Satin Lip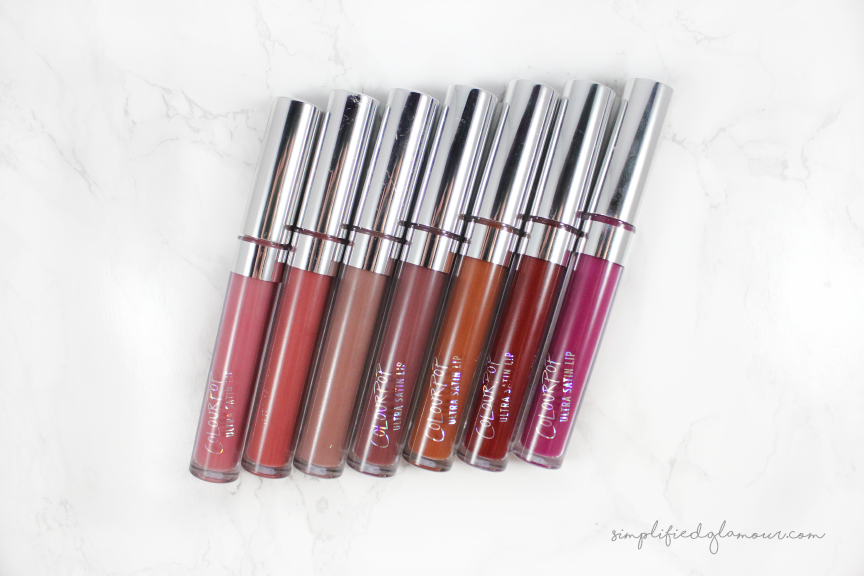 Colourpop is continuously growing with their range of products. Currently, Colourpop offers 27 Ultra Satin Lip colours ranging from nudes to darks to bright vibrant colours – something for everyone! Being the lipstick hoarder I am I've purchased 7 colours that I thought best suited me: Dopey, Frick N' Frack, Mess Around, TooLips, Tansy, Prim, and Panda.
Description: Our Ultra Satin Lip is a lightweight, bold lipstick with a Satin finish. A super comfortable feel and healthy satin look for you lips. Ultra Satin Lip has a crazy high percentage of pigments for extra intense colour saturation. This lipstick is extremely long wearing, although not completely kiss proof– you may leave some marks on your coffee cup!
The Colourpop Ultra Satin Lip retails for $6 USD and can be purchased here and they are cruelty free! These Satins are completely different from their Ultra Matte Lips, they do not dry down fully matte meaning they are not transfer-proof but instead to a beautiful satin finish which I find more appealing because I have dry lips (which these don't accentuate). They are long wearing and for me they lasted through light meals with very slight fading in the center of my lips but do not hold up strongly against greasy foods – not to worry though, it allows for easy touch ups and applying multiple layers don't give a cakey feel on the lips like some liquid lipsticks. The applicator is pretty standard and allows me to achieve smooth lines without the use of lip liners.
Pros:                                                        Cons:
• Cruelty Free                                         • Expensive Shipping Outside the USA
• Pigmented                                            • Logo easily removed from Tube
• Long Wearing                                      • Transfers
• Inexpensive
• Not Drying
• Wide Range of Colours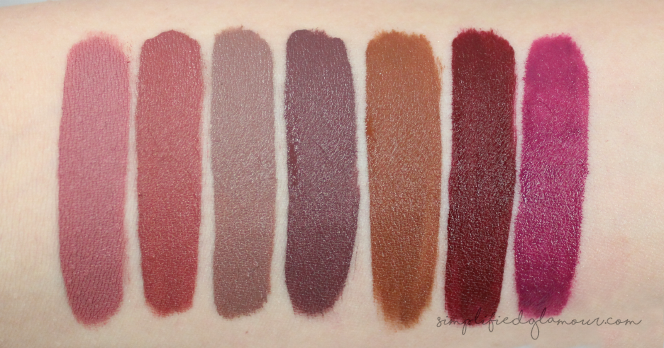 Dopey, Frick N' Frack, Mess Around, TooLips, Tansy, Prim, Panda

Dopey

Frick N' Frack

Mess Around

TooLips

Tansy

Prim

Panda
What's your favourite colour?

---
---