The Liebster Award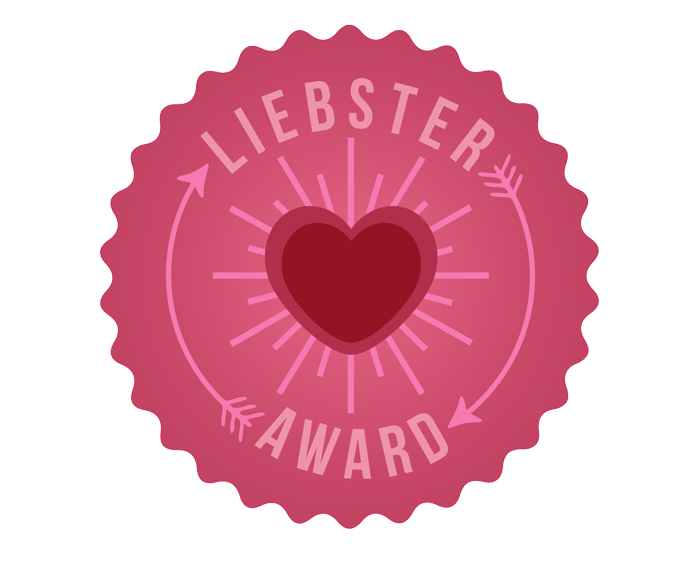 Thank you to the lovely Rebecca over at rebeccaanneox.blogspot.co.uk who nominated me for the Liebster Award. The questions she asked were:
1. Where did your blog name come from?
My blog name didn't originate from anywhere specific I just took a pen and paper and started writing down fancy beauty names that I thought sounded nice, I stuck with "Simplified Glamour" Because I usually like to keep it simple but yet glamorous!
2. What is your current job?
I currently don't work because I will be going back to school in January of 2015 and would like to focus on that, blogging as well as my streaming.
3. What did you want to be when you were younger?
The typical lawyer and doctor answer as most kids say, but as I grew up it's not what I was passionate about.
4. Where are you from?
I was born and raised in the lovely country of Canada, Toronto to be exact 🙂
5. Who is your favourite youtuber?
For makeup, it's between Nicole Guerriero, LustreLux and Melissa! When I watch pranks I love EpicFiveTV.
6. Why did you start blogging?
I've always loved reading other people's blogs and I've accumulated a lot of products in the recent years, so I thought hey, why not start my own blog? I love that I can interact, be genuine and myself around my readers!
7. What is your favourite food?
Making myself hungry thinking about this but there's SO many foods I love – if I had to choose it would probably be a good juicy burger with bacon of course.
8. What is one goal you are working towards?
Only one? It would have to be getting through college and get my diploma!
9. If you could be anyone for the day who would you be?
Probably in the place of a successful beauty blogger such as Dulce Candy, Temptalia or Vampy Varnish , because again, I would love interacting with my readers and experiencing all the perks, as well as being the first to review the *new thing*.
10. Which season do you prefer?
Fall, because it's usually not extremely cold not so hot either – that way I'm able to wear sweaters or t-shirts!
11. How old are you? 
I'm currently 20, turning 21 December 16th!
11 Facts about me:
1. I love to play video games, such as CS:GO and Diablo III.
2. I have never been to Europe.
3. I'm terrified of spiders.
4. I don't drive (yet), but have my G1 licence – practice practice practice!
5. I love browsing and being apart of /r/MakeupAddiction.
6. Took me 4 years to get my hair regrown and healthy from bad bleach attempts.
7. I'm half Polish and half Brazilian – believe it or not.
8. I currently have 9 piercings.
9. I started wearing makeup in grade 6 (horribly may I add).
10. I love to go shopping.
11. I have a cat named Mishu.
I would like to nominate: 
Your 11 questions are:
1. How did you come up with your name?
2. What made you want to start a blog?
3. If you could have any job in the world, what would it be?
4. What's your favourite thing to do during your free time?
5. How would you describe your personal style?
6. What's your favourite colour?
7. Who's your favourite youtuber?
8. What's your favourite food?
9. If you could be anyone for a day, who would it be?
10. What's your favourite season? Why?
11. What country would you like to visit most?
Rules:
1. Acknowledge the blog who nominated you and display the award.
2. Answer all the 11 questions.
3. Give 11 random facts about yourself.
4. Nominate 11 blogs that you think are deserving of the award (if you can).
5. Let the bloggers know you have nominated them.
6. Give then 11 questions to answer!
---
---