Alpha Hydrox Enhanced Lotion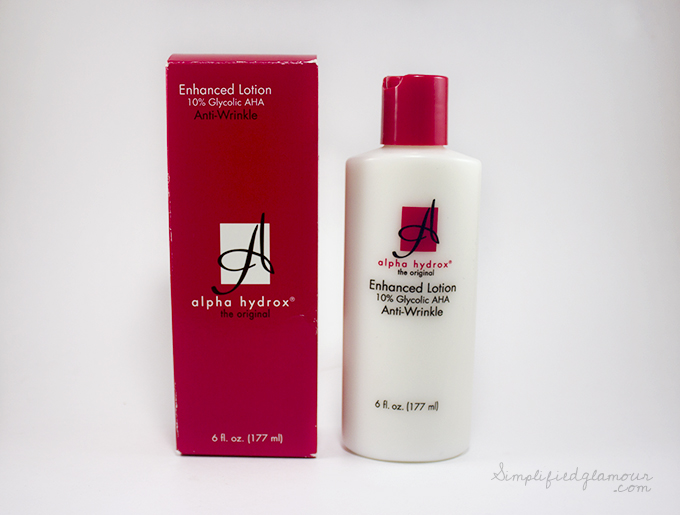 Let's face it, we all want "perfect skin" but it's easier said than done. We're in the constant search for a product that actually lives up to it's claims – but usually fails for most of us. I personally suffer from pigmentation and acne scars and I'm constantly in search of a product that has some kind of effect rather than opting for Fraxel Laser or any other expensive chemical peels. There are a variety of different chemical peels that can be professionally done, but when I saw the Alpha Hydrox 10% Glycolic AHA which was over-the-counter you could only imagine my excitement. I'm pretty sure this product is not sold in Canada, I purchased it from Ulta but also have seen them at Walgreens. I got the Alpha Hydrox 10% Glycolic AHA Enhanced Lotion for dry skin types (I don't have super sensitive skin) but they have a couple different products.
Alpha Hydroxy Acid is a light form of a skin peel which the main benefit is the ability to exfoliate the skin, in doing so it essentially removes the upper layer of skin that holds onto the dead skin cells, by effectively removing that top layer of skin, the alpha hydroxy acids serve to help new skin grow.
Claims: Alpha Hydrox Enhanced Lotion is proven to significantly reduce the appearance of fine lines, wrinkles, and discolorations. With continued use, Alpha Hydrox will help to revitalize and restore younger, healthy, more radiant-looking skin.
Effectively and safely lifts dead cells from the skin's surface, revitalizing and helping restore younger, healthy, more radiant-looking skin.
Renews moisture, refines texture, improves elasticity and skin tone.
Formulated with rich moisturizers and Vitamin E, Alpha Hydrox leaves skin silky soft and smooth.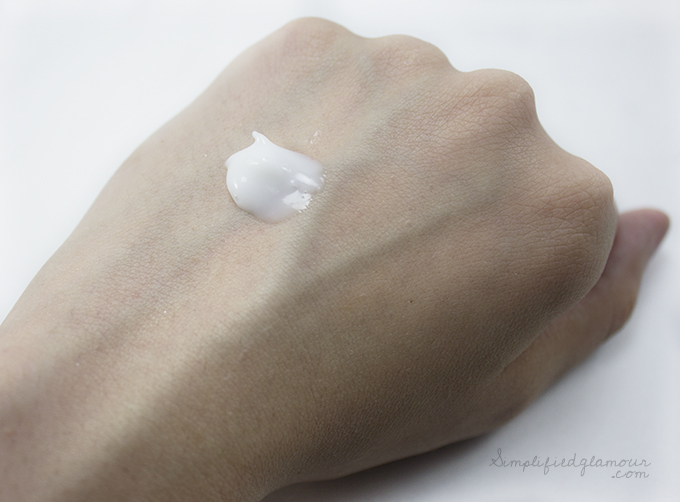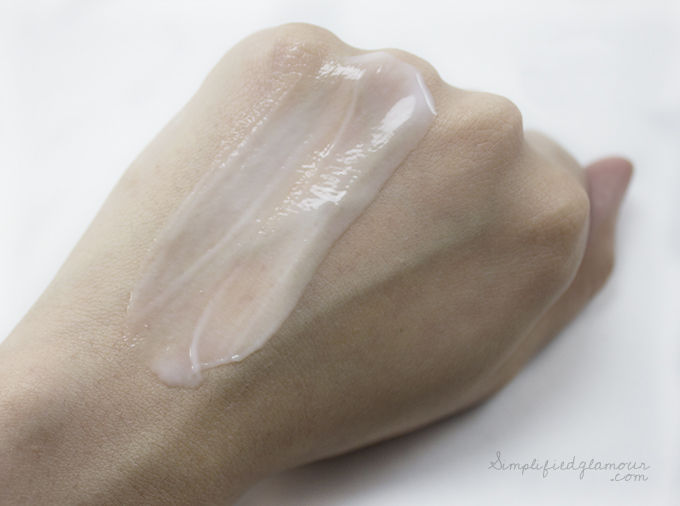 When spread, you can definitely "feel" the moisture and how smooth it glides on. At first it seems a bit greasy but skin soaks it up pretty nicely – and in my opinion a little goes a long way. I will surely be testing this product out and post updates on the progress!
Have you tried any Alpha Hydrox products? How did it work for you?

---
---