Sally Hansen Triple Shine Nail Polish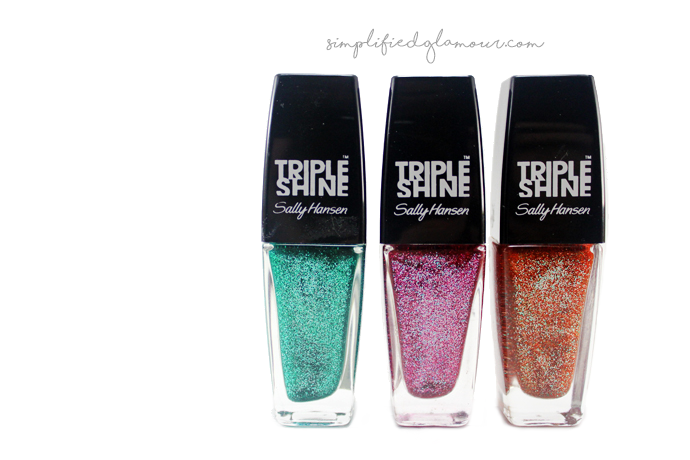 If you're like me and collect (more like horde) nail polish, then you know my struggle. In the last couple of months I've drastically toned down on my nail polish binge simply because I own over 300 to many. While shopping around Target I happened to pass by the beauty isle and picked up these three beauties on the clearance rack for $1.80 CAD each, I thought they looked pretty cool, nothing like I own thus far. The bottle itself has a nice thin vertical shape, the cap comes off revealing a smaller cap to open the nail polish top and the best part about it is that the brush is flat and fat making it easier to paint nails! I found this polishes to last about 4 days on me with Seche Vite top coat before it started peeling, given I always pick at my nail polish it may last longer for others depending on what you're doing with your hands.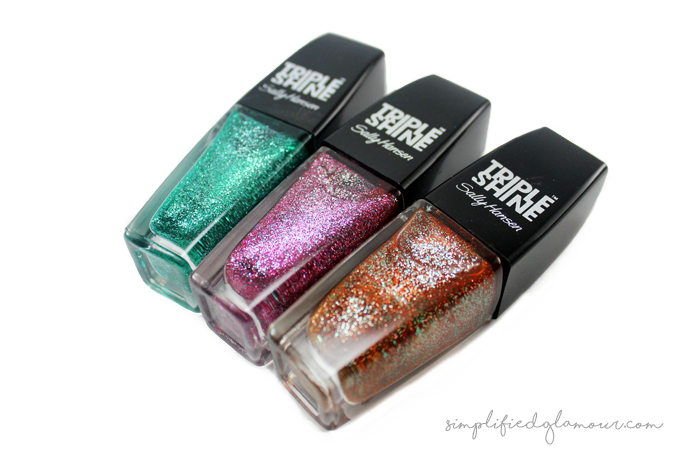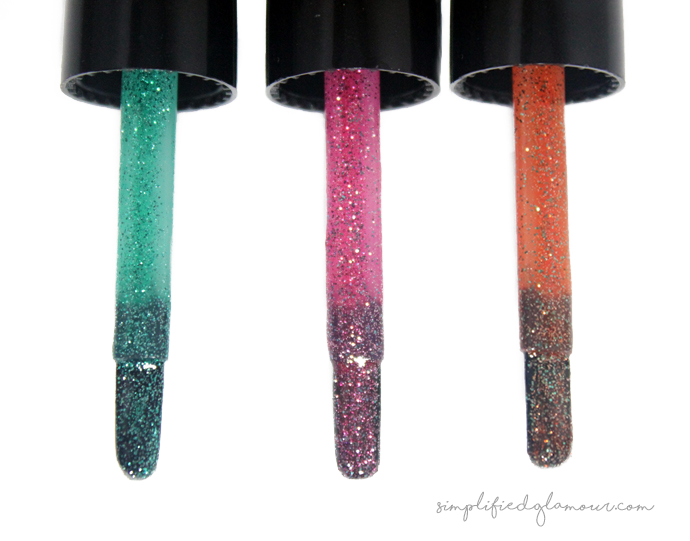 It's packed with glitters making the application even throughout, it also has the base colour to it making it opaque when applying so no need for a different polish under it. I used 2 coats for these pictures.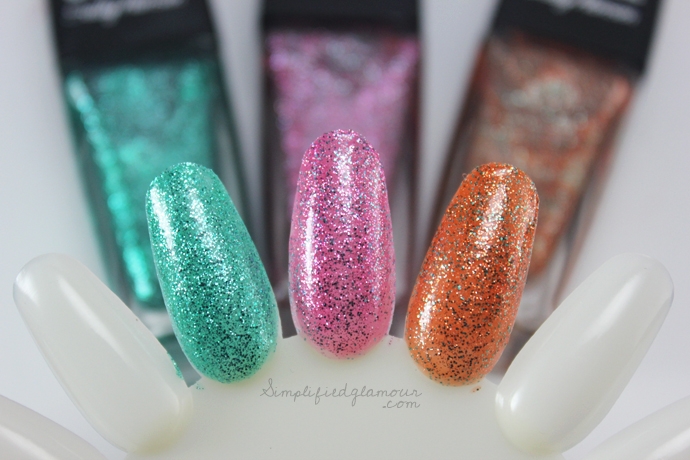 Archipela-Glow, Changing Tides, Sparktacular
Archipela-Glow has a greenish blue base with silver and teal-green glitters.
Changing Tides has a pink base with silver and blue glitters.
Sparktacular has a orange-brown base with teal and silver glitters.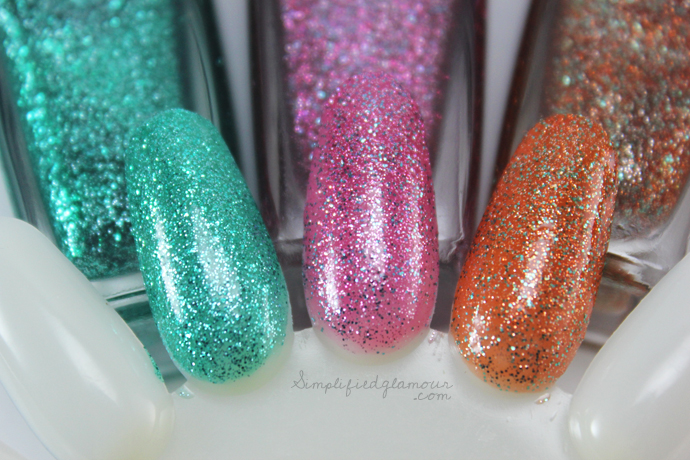 Archipela-Glow, Changing Tides, Sparktacular
What's your go-to colour? Do you prefer glitter or none? Tell me what you think!

---
---