E.L.F Conditioning Lip Balm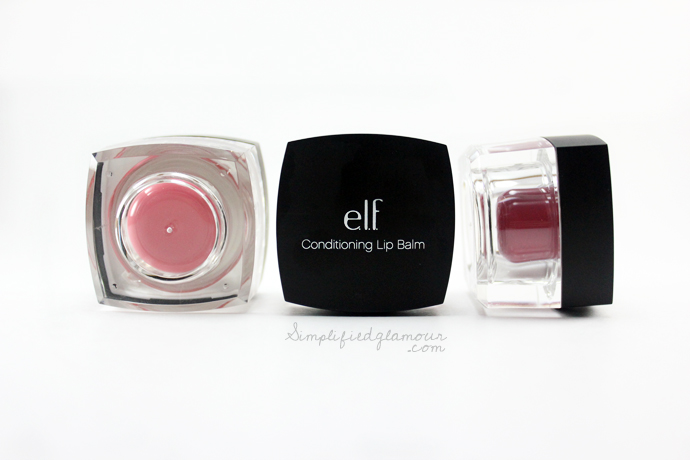 I'm sure everyone heard about E.L.F by now, if you haven't I urge you to check it out! E.L.F is a beauty brand that carries a lot of affordable products. I've been eyeing the E.L.F Conditioning Lip Balm for quite a while, I finally managed to get my hands on them because they've been out of stock. I've picked up 3 of the 5 shades available (Nice & Natural, Peaceful Pink, Mellow Melon, Blissful Berry, and Romantic Rouge) for $1.80 USD ($3 USD full price) I purchased mine during their 40% off sale, they usually run promotions so keep checking 'em out. Each jar contains .26oz/7.5g of product which I personally think is plenty and perfect for the price range
DESCRIPTION: With the e.l.f. Conditioning Lip Balm, lips get treated to a sheer splash of color that's super smooth, velvety soft and non-sticky. Not only are these sheer, natural shades beautiful, they're also beneficial, with natural ingredients that condition dry, chapped lips including Vitamins A & E. Apply to lips and blend in color as often as desired. This is the ideal lip balm to carry with you, or take when you travel, as it multitasks by offering great color and conditioning benefits.
Upon testing this product out, I found that it does leave a nice tint on your lips but it doesn't act like a chapstick per say. Yes, it's moisturizing, soft and non-sticky but I find that it clings onto dry patches if you build up the layers and applies streaky whether it's with a brush or your finger (mostly happened with 'Mellow Melon', the other colours weren't as bad) blotting helps a little but not too much. I can't really pin point the smell on this, but it's a sugary sweet scent. It lasted about 2-2.5 hours on my lips and did not last through eating or drinking –  but it's a lip balm not a lipstick! The packaging pretty bulky and large for a lip balm, but it's cute so I'm okay with it! It also comes with a mini cover right above the lipstick and under the top, to keep in the freshness and keep it more sanitized I assume. All in all, I love this bad boy if I'm on the go and want to moisturize and have good looking lips quick!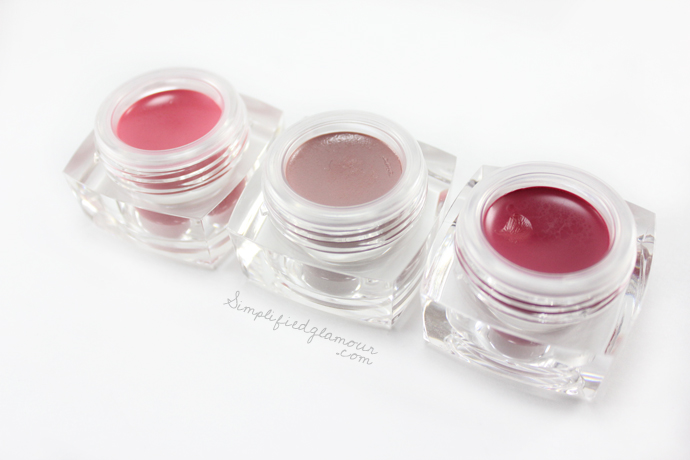 Mellow Melon, Nice & Natural, Blissful Berry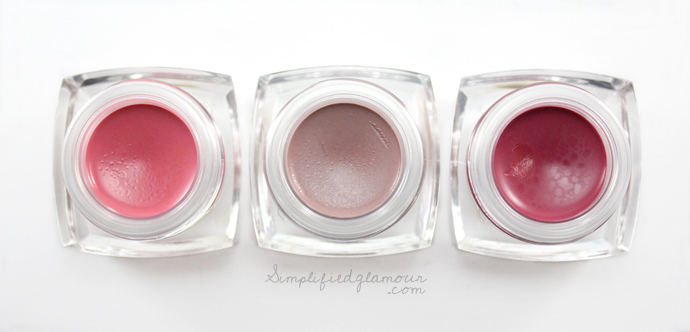 Mellow Melon, Nice & Natural, Blissful Berry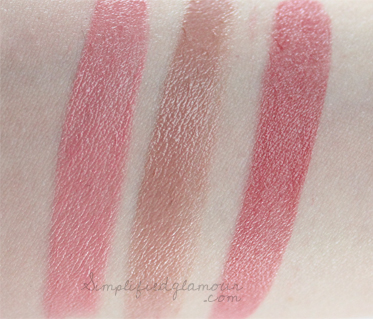 Mellow Melon, Nice & Natural, Blissful Berry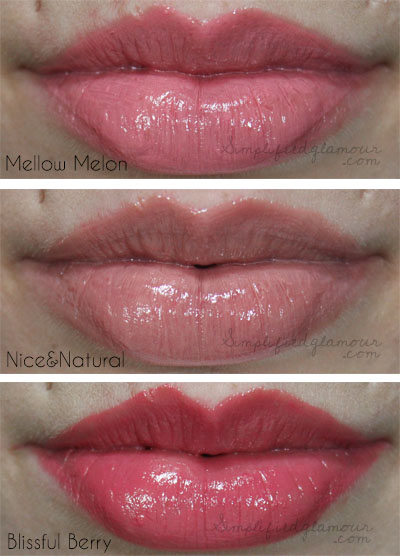 What's your favourite lippie from E.L.F? Will you try these out?

---
---